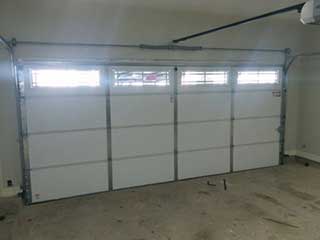 With sudden problems that involve major parts, you need solutions applied ASAP to prevent further trouble. Garage door springs breaking make for quite a difficult situation. Besides causing damage to other garage door parts like the cables and the opener, not to mention the bottom seal if the door slams down, this scenario holds serious safety risks. A garage door with broken springs presents real dangers to your personal safety and that of your family. Therefore, to solve such problems fast, let the nearest experts from Garage Door Repair Sunnyvale replace the broken spring as quickly as possible. Timely replacement can save you further headaches, as well as more repairs later on.
Why Broken Springs Are Dangerous
For some, it may seem obvious, but for those who aren't sure – garage door springs can become incredibly dangerous when they break. The act of breaking itself is dangerous enough, with the potential for the springs to snap off and go flying out of their place. These are strong pieces of steel, so if you stand near the garage door when the springs break, you can be at great risk. That's why the broken spring replacement process should be left to professionals. Many springs break during improper installation by amateurs, which can cause serious damage and harm to property and persons. The tension that the springs are under will make them break at some point or another, but with good maintenance and expert installation done right, you can expect them to last for years.
We Replace Sunnyvale Garage Door Springs Fast
Our team understands that you run a busy schedule most likely, and the last thing you want is for it to get bogged down but such unexpected problems. That's why Garage Door Repair Sunnyvale has same-day broken spring replacement services available everyday and weekend. We deliver quick solutions at low costs, replacing broken springs of extension and torsion types on the spot. Got a problem you need help with? Call for the quickest garage door spring repair services nearby any day of the week!