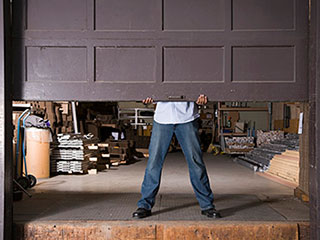 Aside from being a place to park cars, residential garages have become a convenient dumping place of clutter for most homemakers. Things that do not have a purpose but are too bulky to carry to the attic or basement just end up in the garage. However, do you imagine your garage being more than just a place for your cars and clutter? Maybe an additional living space with a work bench or hang out area? Maybe a larger space so all of your stuff can be stored in an organized way? If so, there are a few things you should know.
Garage Remodels
Converting your garage into a more useful living space is going to require some research so before you start replacing garage door parts, it is helpful to take note of a few key measurements.
Interior Dimensions
For a single-car garage, the overall interior dimension should be 10 x 20 feet. This gives you comfortable space to freely open the car doors without obstruction and gives you enough space to walk around the garage even with your car parked inside it.
Other Considerations
If you are planning to use the garage as a man cave or a workshop, you probably need room to put a lot of other stuff inside it. You can opt to have a garage length of 24 feet so you can easily install a workbench, cabinets, or storage shelves at the back of your parked car.
Another consideration to look into before you replace a garage door cable or track is to make sure that your plan will strictly follow your local building code requirements. Be sure to check!
Common Car Dimensions
Here are the most common vehicle dimensions you need to consider when planning your garage's layout so you can calculate how much extra room you will have:
For SUVs :
Width is 6 to 7 feet
Length is 16 to 19 feet
Height is 5 to 6 feet
For large cars :
Width is 6 to 6.5 feet
Length is 16 to 18 feet
Height is 4.5 to 5 feet
For small cars :
Width is 5 to 6 feet
Length is 14 to 16 feet
Height is 4 to 5 feet
Keep these measurements on hand to help you calculate how much space you will need for your dream garage! Happy measuring!